Let's play with desire!
The dilemma that women and men often encounter in their perception of sexuality is that the man has direct (more) access to his desire and also needs making love to get to his heart (feeling) while the woman often wants to share her heart first. (for example, by talking about her feelings) before she feels like having sex. The solution lies in your midst: by letting the life energy flow more between you both, the woman becomes more greedy (and therefore also more desirable) and the man transforms his desire to simply be present. The Tantra-Shiva Box offers you tools and explanations to practice in a playful way. A lot of passion is guaranteed!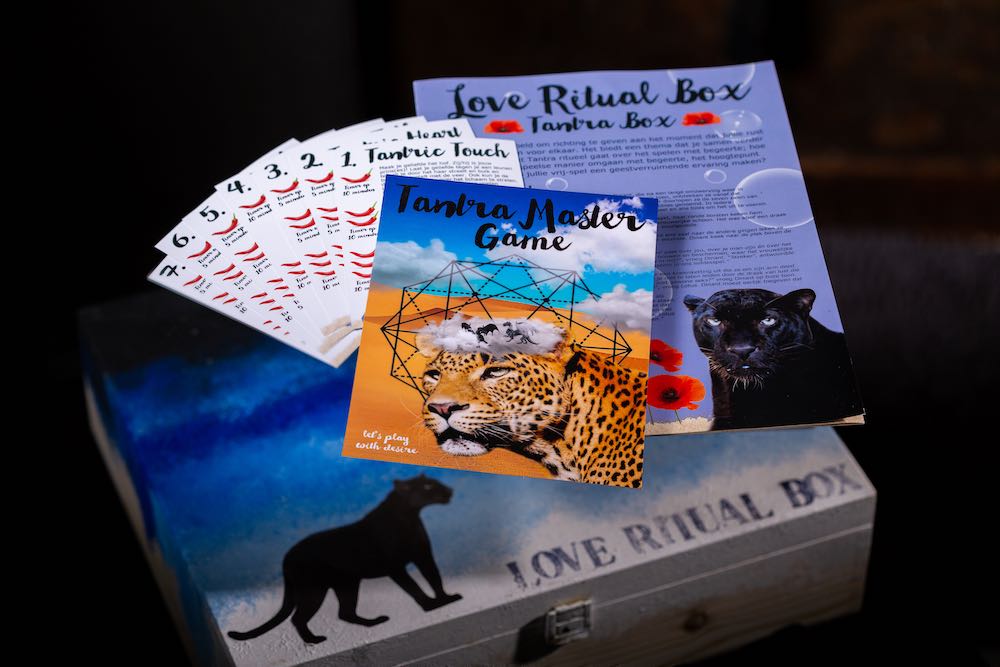 The content consists of all the ingredients that you need for it Let's play with desire - ritual: a massage candle made from our own massage oil, 'holy wood' with holder, a timer, a dragon necklace for her and for him, large feather, temple cloth, blindfold, explanation of the playful ritual and of course the symbol of masculinity, the shiva lingam.



Do you want to add Tantra Shiva Love Ritual Box to your stay or do you want us to send it for your Love Bubble @home? follow this link to our magical web store or app with Fleur.